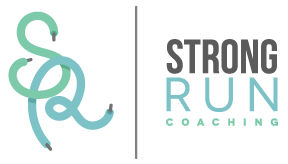 Alpharetta Women's Half Marathon & 5K
Strong Run Coaching Training Program
Join the Strong Run Coaching training program built specifically for the Alpharetta Women's Half Marathon & 5k. You will be part of an inclusive group of women, all on a journey to find their STRONG. We can help you reach your race goals, whether it's running your first half-marathon or 5k, setting a PR, establishing a better corral time for the Peachtree Road Race or just to being a healthier version of YOU! Our experienced coaches, Betsy and Rebecca will guide you through 12 weeks of training. We believe successful running requires good information, consistent effort, accountability, friendship and a whole lot of fun! Choose from our in-person training group or online coaching options.
Benefits of the training group:
Supported weekly runs on the Big Creek Greenway
Pace groups
Post-run celebrations
RRCA and NASM certified coaches
VIP tent on race day
Access to private Facebook group
Facebook live chats with coaches and special guests
Group cross training opportunities (cycle, yoga, etc.)
Motivational support
Comic relief
Product discounts and private shopping opportunities at Avalon
Run related clinics (safety, nutrition / hydration, stretch / strength, run / life balance)
And much more to come!
Sign Up Today!